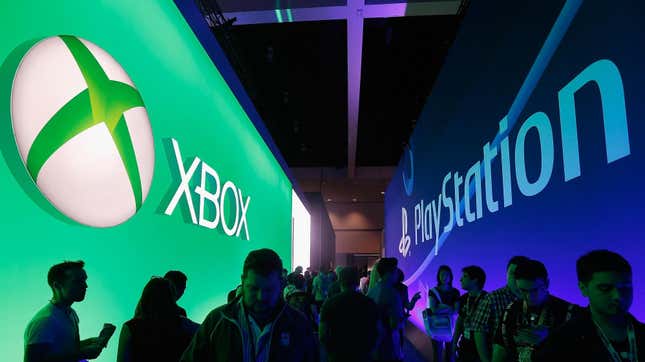 Last month, regulators blocked Microsoft's purchase of Activision Blizzard in the UK, seemingly spelling doom for the $69 billion deal. On May 15, however, European Union regulators announced it has been approved on the continent, giving the gaming companies some fresh momentum as they seek to salvage the mega merger.
This Mini Sega Arcade Cabinet Packed With Retro Games Would Make A Great Gift
The EU Commission's findings claim that the deal would actually generate more competition in the video game industry by helping to spur innovation in the cloud gaming market. "The Commission's in-depth market investigation indicated that Microsoft would not be able to harm rival consoles and rival multi-game subscription services," it announced today. And while European regulators did find that the deal could hurt other cloud gaming providers, they said they were satisfied with Microsoft's proposal to give all of its players licenses to stream their games through other companies if they want.
That's in stark contrast to the UK's Competition and Markets Authority (CMA) which blocked the deal in that country at the end of April, claiming it would sabotage innovation in cloud gaming. Microsoft already has the most cloud gaming customers thanks to the popularity of Game Pass, it argued, and allowing it to potentially make games like Call of Duty exclusive to that service could make it impossible for others to compete.
The EU appears to completely disagree with that analysis, and notably claims that without the deal, Activision Blizzard was unlikely to ever bring its games to cloud services for fear of cannibalizing annual physical and digital games sales. Instead, the EU Commision claims that opening Call of Duty, Diablo IV, and more up to cloud gaming would overall spur more competition in the industry.
That finding could end up putting pressure on the CMA to reverse its decision on appeal, a process that could take months or even years. It's also unclear how it will impact the Federal Trade Commission's current antitrust lawsuit against the Microsoft Activision Blizzard merger. If the deal isn't ultimately approved in every major market, it's likely to fall apart.
Both companies had previously hoped to finalize the merger by the end of June. Extending the deadline would require approval from both companies' boards of directors, and both are on the hook for billions if either company decides to walk away from the deal.
Update 5/15/23 11:48 a.m. ET: The CMA has hit back at the EU's reasoning, laying out some reasons on Twitter why it disagrees with its analysis. "Microsoft's proposals, accepted by the European Commission today, would allow Microsoft to set the terms and conditions for this market for the next 10 years," the CMA write. "They would replace a free, open and competitive market with one subject to ongoing regulation of the games Microsoft sells, the platforms to which it sells them, and the conditions of sale."