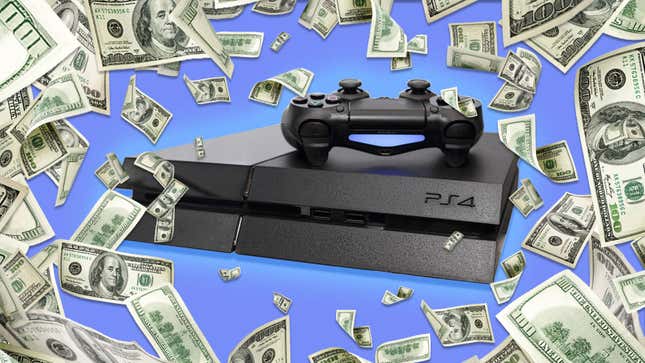 As the PS4's generation fades further and further in our rearview mirror, the prices of various games, particularly collector's editions, are climbing ever higher. And with some of the prices out there, it might be worth perusing your collection if you're looking to make some cash…or maybe you'll want to hold on to some others to increase their value.
Whether you're into collecting, reselling, or just enjoy checking out lists of radically expensive games, we've put together a list of 12 of the most expensive PS4 games out there right now. Many of these are sought after collector's editions, while a few are standalone games.

Read More: The 23 Best PlayStation 2 Games

Some of these games might even be more affordable than you'd think. We've included a couple that, while not terribly expensive on their own, are starting to fetch rather high prices compared to their original list price. Others, however, are demanding quadruple or (in one case) quintuple digits.
And while we have some impressive games on this list, it's clear that we've only scratched the surface of rising rare and pricey PS4 and other gen eight console games, so you can bet we'll be following up with more collections of pricey games. Let's get started.